We proudly host a number of events at AL!VE, including a few major events on an annual basis. We invite you to attend and experience these offerings to the region firsthand.
Sat., June 1, 2019: Be A Tourist In Your Own Town
(AL!VE is a passport stop as part of this regional event every year, held the first Saturday in June)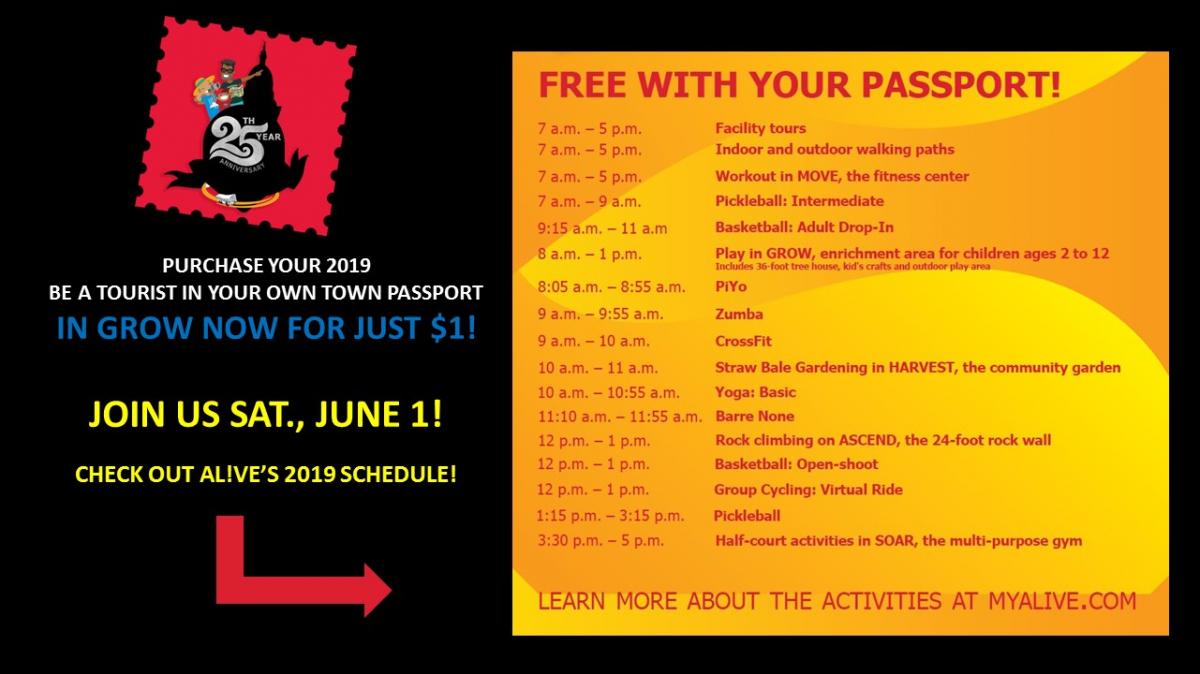 Sat., June 15, 2019: Father's Day Family Health Event
(10am-2pm, every June, held the Saturday before Father's Day)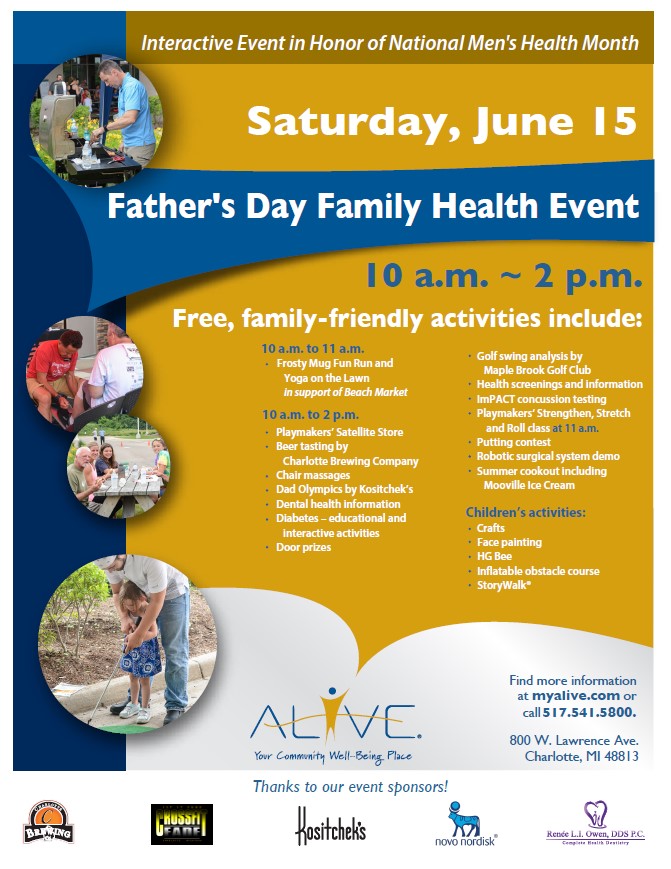 Sat., Sept. 7, 2019: live life. Nspired 5K Run/Family Walk
(every September, held the Saturday after Labor Day)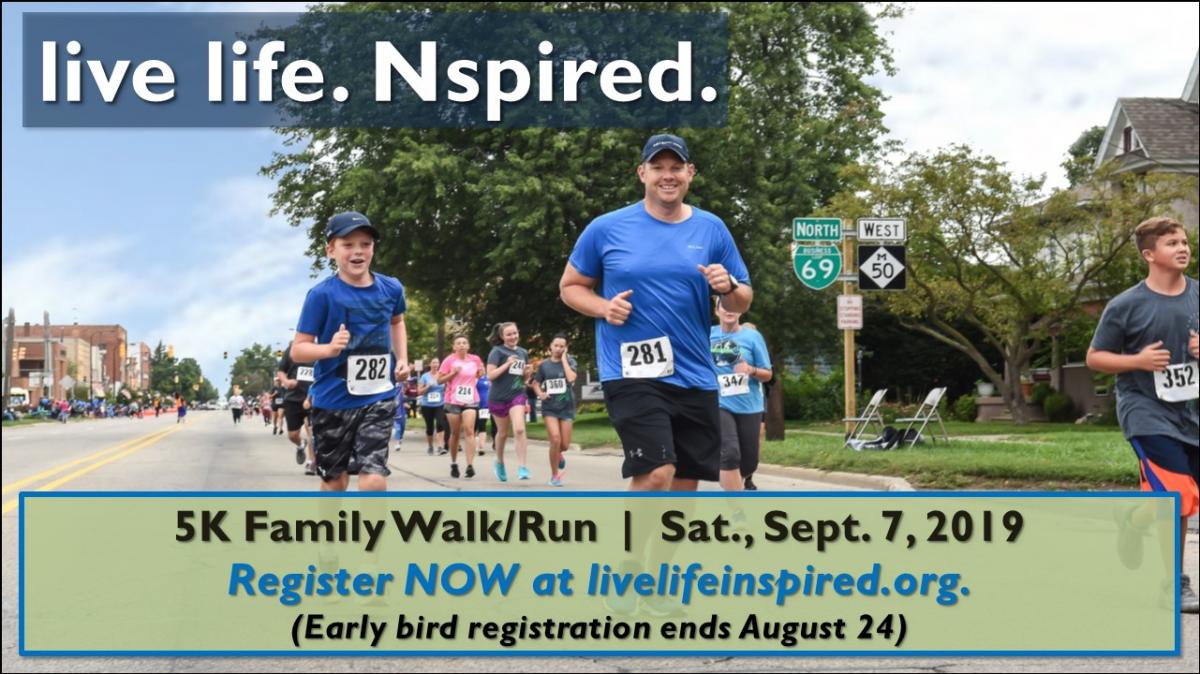 Sat., Sept. 12, 2019: HGB Annual Gala (7pm-10pm)
Join us for an unforgettable evening at AL!VE. Experience our medical DaVinci robot, enjoy food and beverages, entertainment, craft cocktail classes, wine and whiskey pulls, gourmet s'mores under thes tars, a silent auction, an After Glow party and SO much more!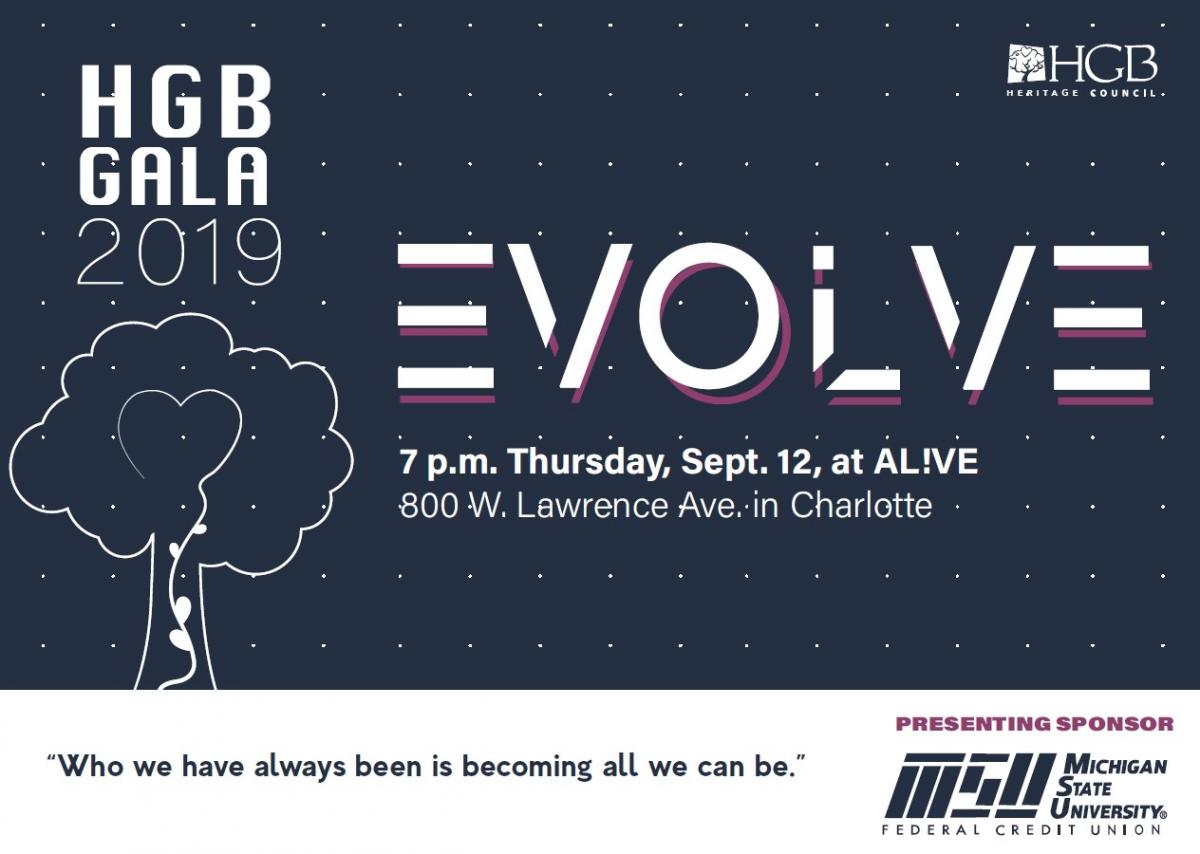 Sat., Nov. 9, 2019: Women's Health Experience (10am-1pm)