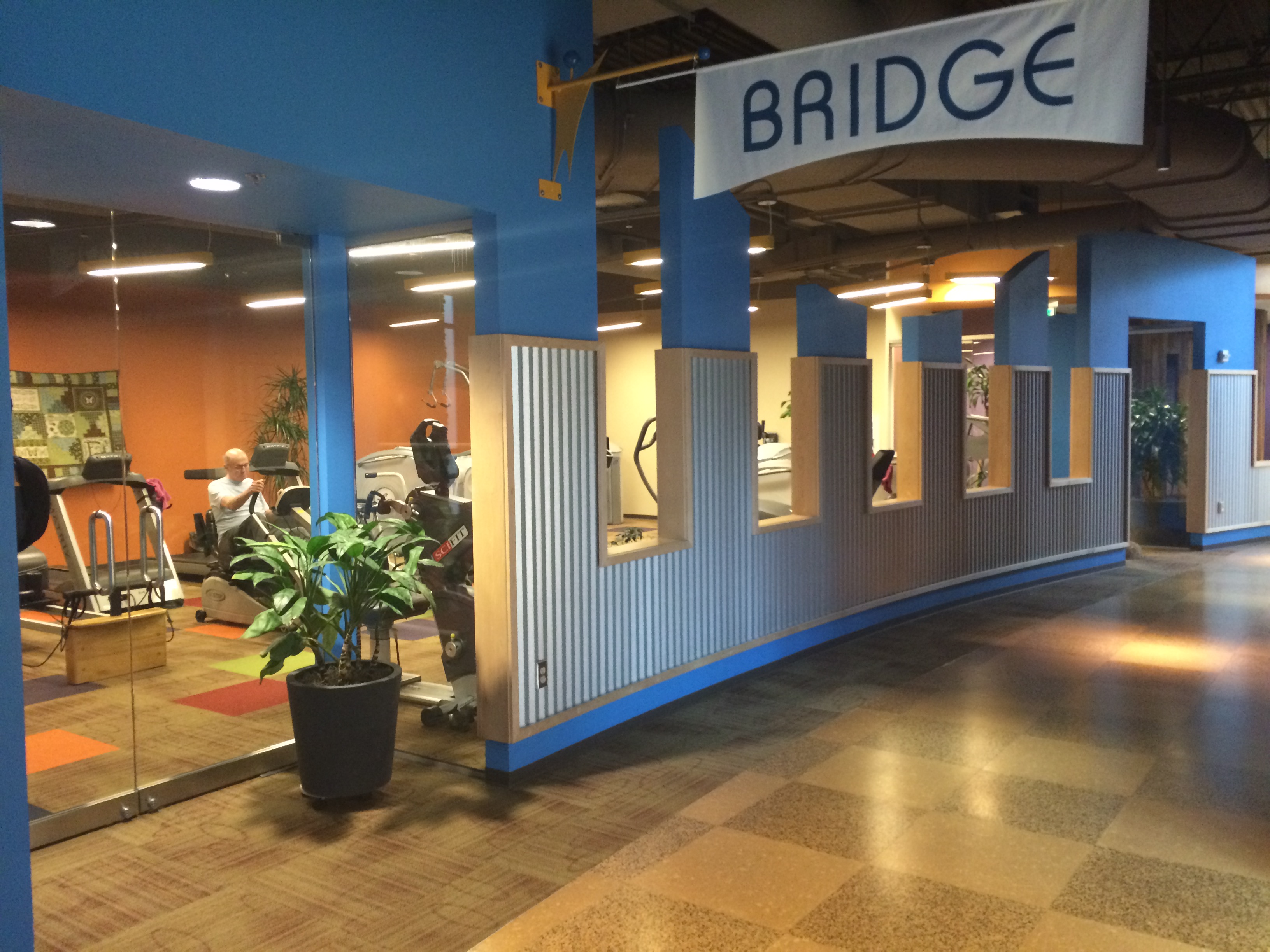 A transitional workout space designed to move patients from rehabilitation toward prevention to reduce the occurrence of repeat injuries/disease.
This area also provides a private workout area for seniors, women, youth and special population groups, such as those needing Phase III Cardiopulmonary Rehab.
BRIDGE is also open to MOVE members/guests who would like to work out on its equipment when it is not being used for scheduled groups. A MOVE day pass must be purchased for $10.