AL!VE is hosting its second Bring Your A Game chef's competition. This year's grilling challenge will bring local home and professional chefs together to compete for a chance to win a $250 cash prize.
The Chef's Grilling Challenge is 6:30 p.m. to 7:30 p.m., Tuesday, Aug. 13. Doors open at 6 p.m., and admission is $5 per person or $20 per family. There will be door prizes, kids' games and hors d'oeuvres for attendees.
C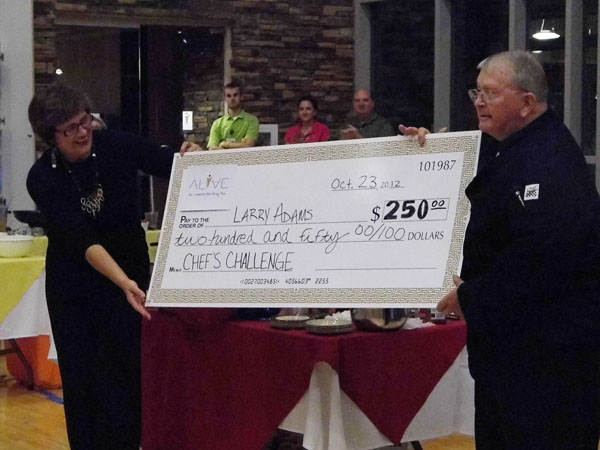 hef contestants have 30-minutes to create a meal using three mystery ingredients and a pantry with more than 50 items; similar to competitive cooking shows seen on television.
The winner of this year's challenge will be determined by a panel of local celebrity judges, including Justin Straube, owner of the Seasonal Grille in Hastings, Mich., and last year's Chef's Challenge winner, Larry Adams. An audience member will also be randomly selected to serve on the panel and help determine which chef wins the $250 prize.
All proceeds benefit AL!VE: Your Community Well-Being Place, located at 800 W. Lawrence Ave., in Charlotte, Mich. Call 517-541-5811 for more.
AL!VE was opened in November 2011 by Hayes Green Beach Memorial Hospital. It is an integrated array of health and well-being experiences and services. All mid-Michigan residents and visitors are welcome at AL!VE – there are no entry fees or membership requirements.