AL!VE has launched "A" Woodworking Competition. Participants will create a rendition of "A," the AL!VE mascot and the chosen winner will receive $100 cash.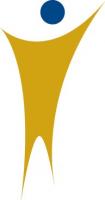 Entries are due at AL!VE by 9 a.m., Wednesday, July 31, with a completed registration form, which can be picked up at AL!VE or found on the website. The final product should be approximately 12 inches tall by six inches wide. Any type of wood and finish can be used and creativity is encouraged.
The winning piece will be selected by an AL!VE committee no later than Monday, Aug. 5. Please note that all entries will be kept for display at AL!VE. Submissions will be exhibited during the month of August and then later used for decorative purposes throughout the health park.
For more information about the competition, visit CREATE at AL!VE or call 517-541-5811.
AL!VE was opened in November 2011 by Hayes Green Beach Memorial Hospital. It is an integrated array of health and well-being experiences and services. All mid-Michigan residents and visitors are welcome at AL!VE – there are no entry fees or membership requirements.