Hayes Green Beach Memorial Hospital occupational therapist, Chet LaFave, OTR/L, CHT, recently received his Certified Hand Therapist (CHT) designation from the Hand Therapy Certification Commission.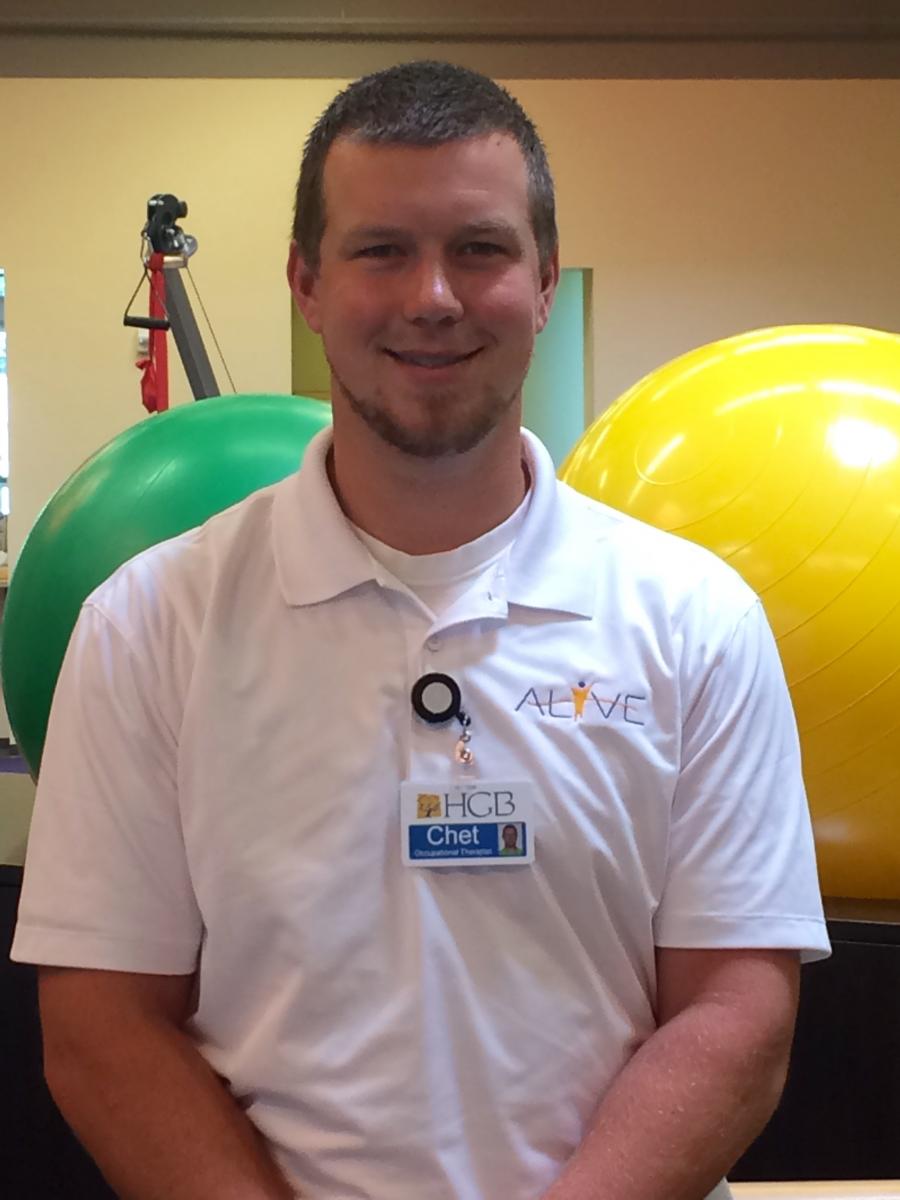 "This was always a career goal of mine," LaFave said. "I knew it would not only challenge me to grow professionally but would allow me to further deliver excellent care for all patients with upper extremity conditions."
A CHT is an occupational or physical therapist who has a minimum of three years' clinical experience, including 4,000 hours or more in direct practice in hand therapy. In addition, a Certified Hand Therapist has successfully passed a comprehensive test of advanced clinical skills and theory in upper quarter rehabilitation. CHTs are required to demonstrate continued professional development and competency by recertifying every five years.
Patients can now be referred to LaFave by providers who believe they will benefit from the specialized expertise of a CHT-designated occupational therapist.
"Many hand surgeons will refer their patients only to CHTs because they know their patients will benefit most from a therapist who has been trained to specifically deal with hands," LaFave said. 
LaFave credits his mentorship with Stacy Tapscott, OTR/L, CHT, and his professional ambition in successfully completing the continuing education and intensive studying needed to pass the CHT certification test the first time. Only about 50 percent who take it pass the exam.
A Charlotte native, LaFave is a graduate of Saginaw Valley State University where he received his master's degree in occupational therapy. He works full-time in EMPOWER, which encompasses HGB rehabilitation services at AL!VE. LaFave has a passion for not only providing excellent Patient care alongside his fellow therapists, but also creating custom fabricated splints for various types of injuries and conditions. He resides locally with his wife and two children.
Those who believe they might benefit from the hand therapy services LaFave provides should speak with their provider about a referral.