CHECK OUT OUR LATEST NEWS & HAPPENINGS!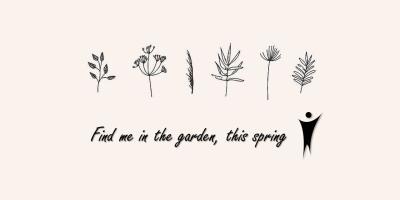 Find Me In The Garden, This Spring
Spring has sprung, which means gardening season will soon be upon us! Find some inspiration to begin your own garden in this recent column by Sparrow Eaton Hospital President Helen Johnson.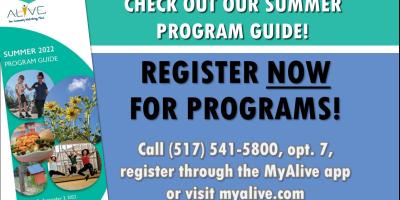 Our Summer Program Guide is here!
Check out our Summer Program Guide! If you see something you are interested in, register now! There are many exciting offerings including things like Parents' Great Escape, Mocktails in the Garden, Country Line Dance, our AL!VE 10-Year Anniversary Celebration and so much more!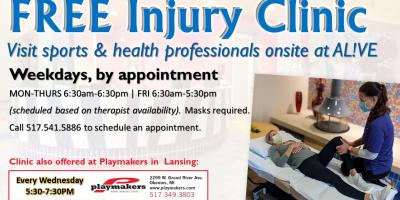 FREE INJURY CLINIC, WEEKLY
If you are experiencing a nagging injury like sore feet, knees or back, join us for a free consult with a health professional (such as a physical therapist) to discuss the problem. Clinic held weekly. Mask must be worn. Appointment required; call 517.541.5866.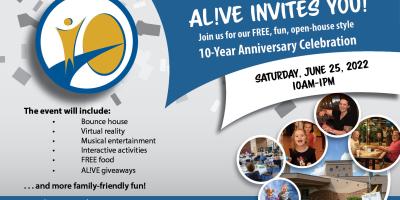 AL!VE 10-Year Anniversary Celebration
As a thank you to all of you that have made AL!VE the amazing place that it is, we would like to invite you to our FREE, 10-year anniversary celebration. The event will include: bounce house, virtual reality, musical entertainment, interactive activities, food, AL!VE giveaways and more family-friendly fun. Join us, Saturday, June 25 from 10am-1pm.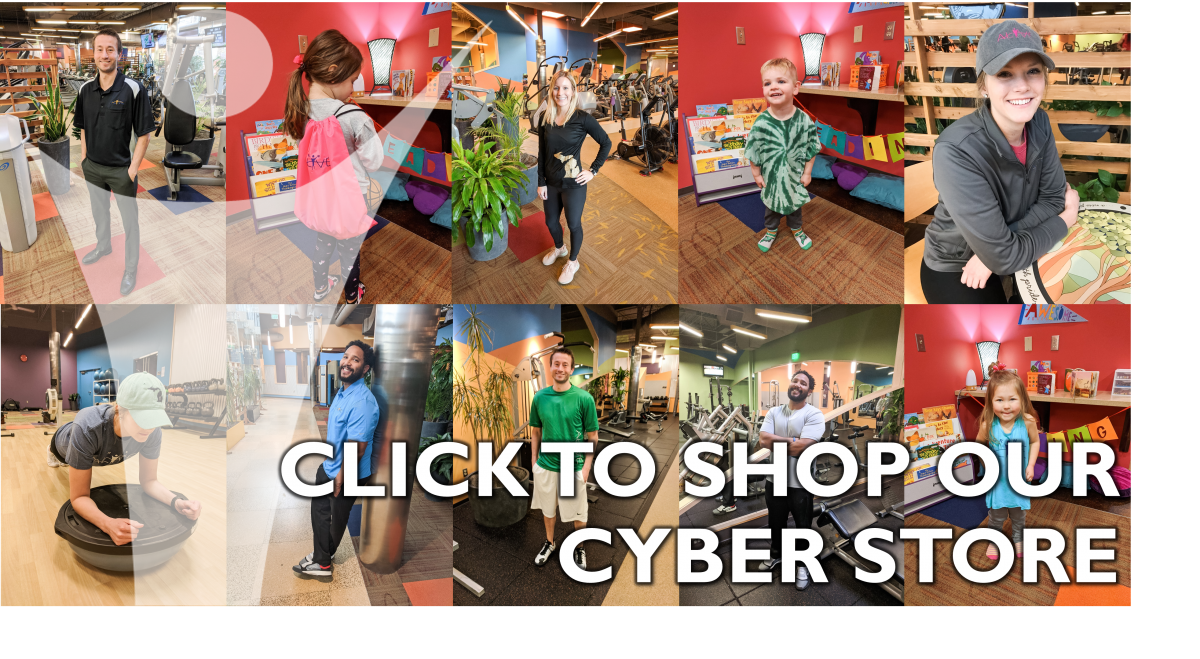 Latest Stories
  Agriculture Appreciation By Helen Johnson Booker T. Washington once said "... Read More
  Find Me In The Garden, This Spring By Helen Johnson As we have swung passed... Read More