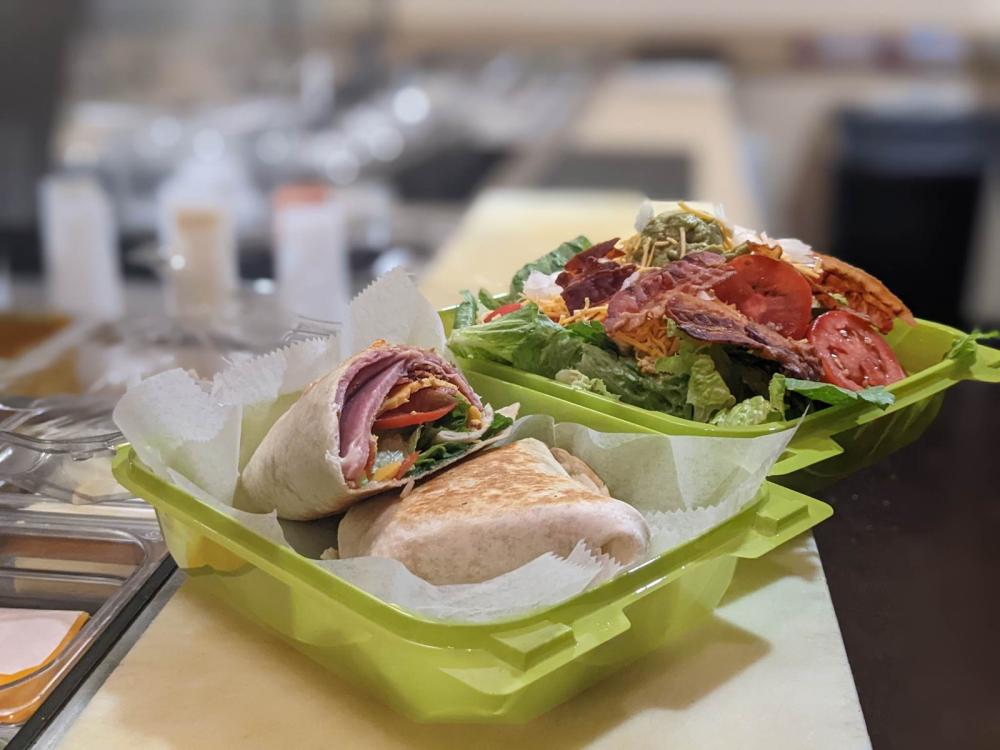 Open for breakfast, lunch and dinner, the NOURISH menu features sandwiches, salads, bowls and more, including weekly specials. Smoothies, specialty coffee and an array of grab-n-go snacks are also available for purchase.
Sushi Thursdays is also a weekly offering (pre-order only). If you would like sushi, be sure to complete an order form or call us at 517.541.5812 by 1pm on Wednesday for delivery on Thursday. Pick-up and pay for your sushi any time after 11am on Thursday…and enjoy!
Guests of NOURISH may carry-out or dine-in Monday through Friday, 11am-6pm.