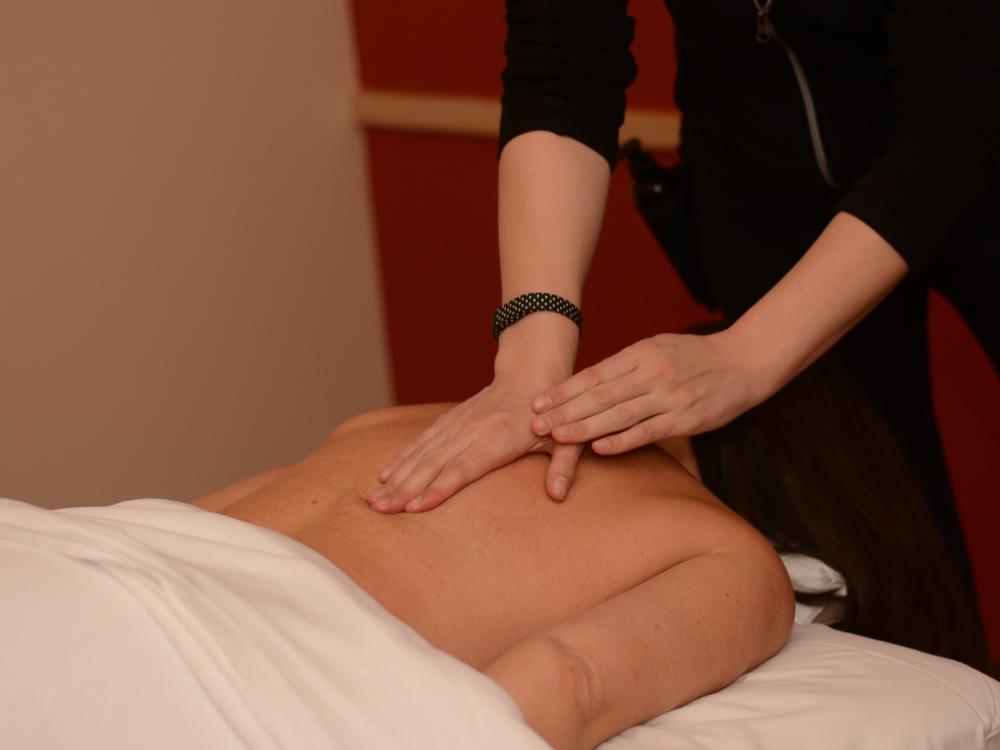 FUSE at AL!VE partners with local professionals to offer spa and holistic health services in a refreshing and rejuvenating environment. These services are provided in comfortable, private rooms within FUSE that allow one-on-one, customized care. Services are booked and paid for directly through the service providers, listed below.
Current Massage Therapy Providers:
Holly's Massage, owned by Holly Woodbeck, LMT, offering deep tissue, medical and bamboo massage as well as cupping. Call or text 517.667.8903, or email hollysmassagellc@gmail.com to schedule an appointment. Purchase gift cards for Holly's Massage, here. 
Restorative Balance Massage, owned by Cassandra English, LMT. Call or text 517.667.8179 or email ce.massage@yahoo.com to schedule an appointment. 
If you, or someone you know may be interested in offering their spa or holistic health services at AL!VE, please contact Kim Dickinson at kimberly.dickinson@sparrow.org.