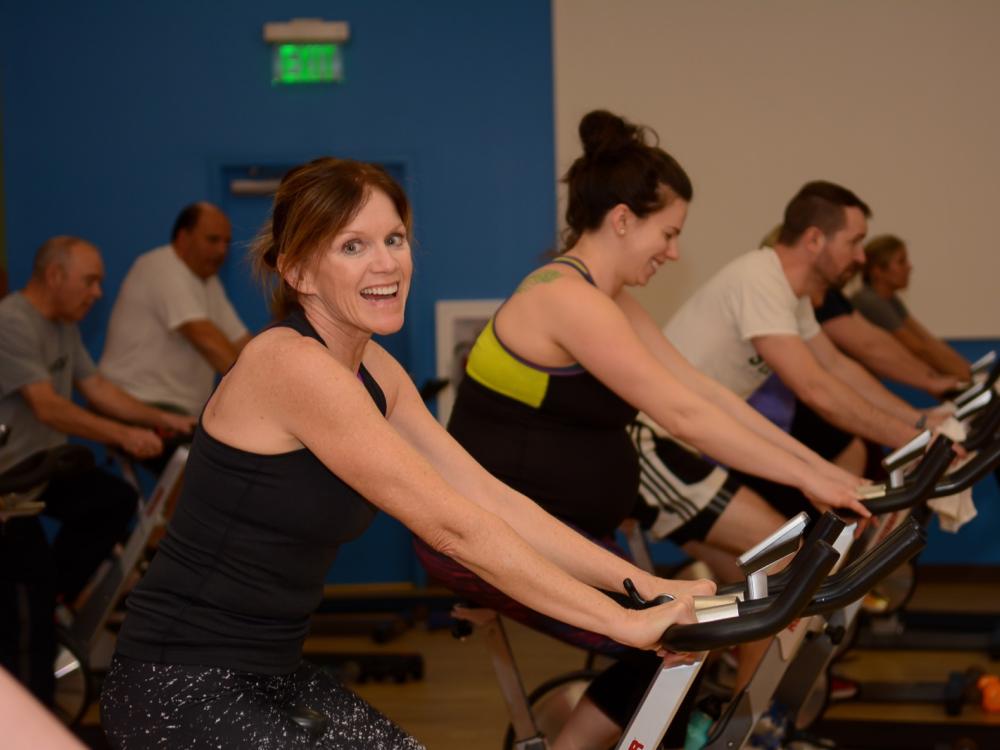 Step inside MOVE, our fitness center, and bring your health and wellness to life in our state-of-the-art space, full of energy and excitement. AL!VE offers a wide array of fitness services with something for all, from personal training and group exercise to recreation and a workout floor complete with state-of-the-art equipment.
MOVE Membership Pricing Information:
$49 for a single member
$20 to add a second person in the household
$15 to add a third person in the household
$10 to add any additional household members
Additional Member information
 
Lockers & Laundry: Members may rent lockers for an additional $15 per month. Those who rent lockers can also sign up for MOVE's laundry service for $10 per month. Never worry about carrying workout clothes between home and the gym!
CrossFit: Join CrossFit Fade, a strength and conditioning program intended for all ages. For pricing and information about CrossFit, look at our program guide
Senior Discounts: Seniors (65 and older) receive a 10% discount on membership fees.
Youth Memberships: Children ages 9-12 years old are eligible to enroll in the Little Lifters program to begin utilizing MOVE with a parent/guardian, prior to their eligibility to be added to as a member once they are 13 years of age.
Aquatic Center Membership Add-On: AL!VE and the Charlotte Aquatic Center have taken their partnership to the next level by offering a joint membership opportunity. The enrollment fee for the Aquatic Center is $25. A pool membership can be added to a MOVE membership for $9 per month for a single member, or for $17 per month for a household.
Childcare: Ask about discounted rates and exclusive membership opportunities for GROW, our childcare and play center. Use MOVE's facilities while your children are cared for and having fun in a positive, safe environment.
For more information about membership benefits, download our brochure