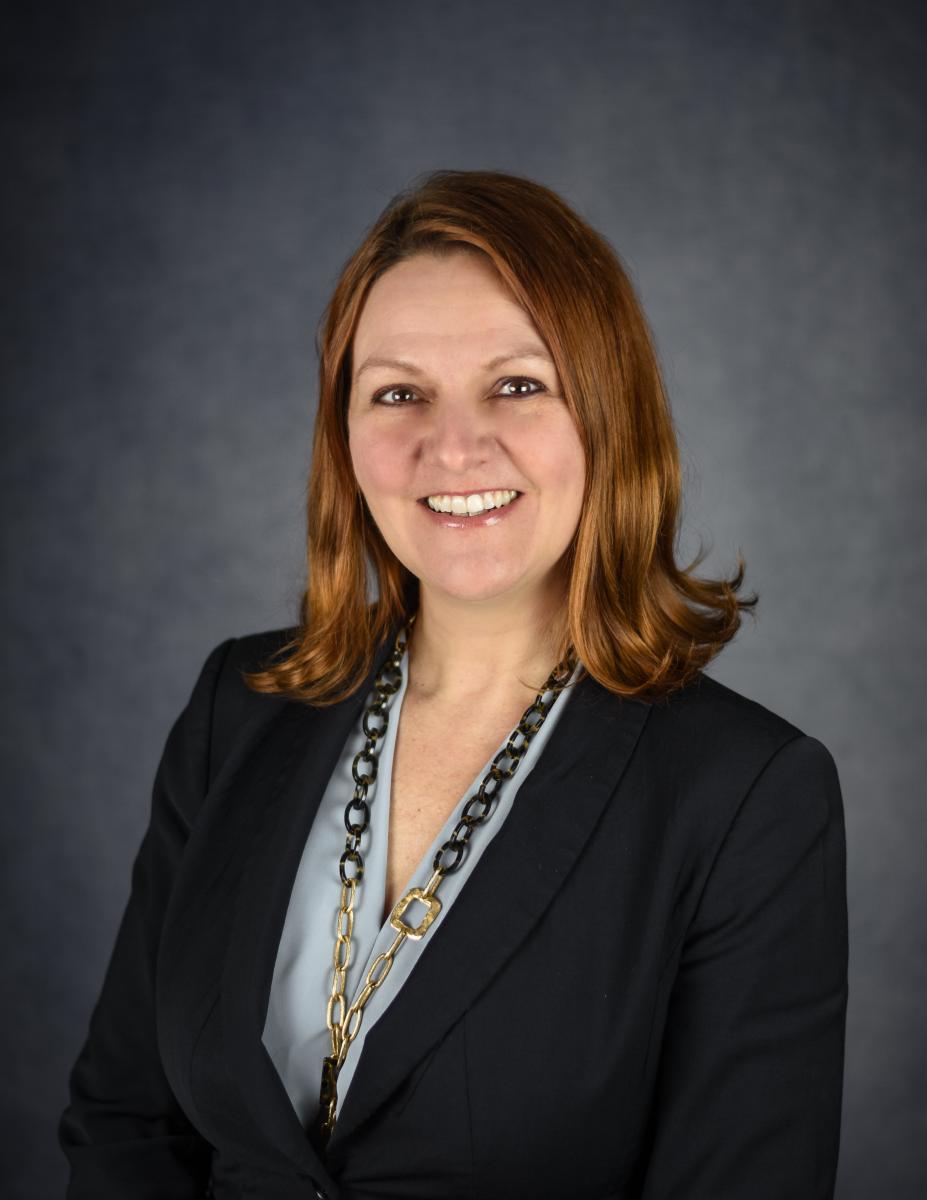 Helen Johnson, RN, MSN, NEA-BC, FACHE 
Interim AL!VE Executive Director
President, Sparrow Eaton Hospital
Helen began at Sparrow Eaton Hospital in January, 2021, bringing with her 30 years of progressive leadership experience.  Most recently she was in West Michigan making a genuine impact on the organizations and communities serving as a Chief Nursing Officer, Chief Operating Officer, and twice as Interim Hospital President.
She brings a broad range of skills in operations, team-building, strategic planning, leadership development, governance, and more.  One of her most proud accomplishments was leading her former hospital and community's response to the COVID-19 pandemic. Helen began her career as an Oncology nurse in Marquette, Mich., and subsequently led the development of a Hospice program, launched dozens of telemedicine sites, and assisted in the integration of a standalone community hospital into a $5-billion health system.
Helen has received numerous accolades, most notably the 2018 Healthcare Leadership Award from the Michigan Health & Hospital Association. She has achieved Fellow status in the American College of Healthcare Executives (FACHE) and is active in the organization's Great Lakes Chapter. She received her bachelor's degree in Nursing from Northern Michigan University and a master's degree from the University of Phoenix. She and her husband, Ben, are both Michigan natives and have relocated to the Charlotte area. They have a son and daughter attending college and graduate school at the University of Michigan.

Susan Allen
AL!VE Operations Manager
In her new role, Susan manages all aspects of operations at AL!VE.  She has been with the organization since 2013, most recently serving as the Executive Assistant in Administration.  She has worked in healthcare for nearly 30 years, where she has gained extensive knowledge of healthcare operations.  During this time she has worked at Sparrow TCI, Sparrow Hospital and Sparrow Eaton Hospital, supporting the Board of Directors of both Sparrow Eaton Hospital and Eaton Community Health.  Her experience includes project management, department supervision, and coordinating events.  She is particularly proud of the many relationships she has built throughout the health system and community.     
In her personal time, Susan enjoys spending time with her family, including her husband, five adult children and her recently adopted teenage daughter from China. She is very active in her church, serving as a leader of the children's program.  Her hobbies include scrapbooking, camping, cooking and traveling; especially to Seattle where her son lives.
You can reach Susan at (517) 541-5812 or email susan.allen@sparrow.org
Jake Campbell
Director of Health and Wellness Services
Jake has been with the organization since 2007. He has played a vital role in the transformation of MOVE, AL!VE's fitness center, and also with the improvements in patient experience, operational success and overall quality of care of the hospital's Cardiopulmonary Rehabilitation Program.
He is a graduate of Michigan State University with a Bachelor of Science Degree in Kinesiology and has specializations in health promotion and coaching. His background includes experience in strategic planning, corporate wellness, worksite wellness, employee wellness, event coordination, project management, personal training, coaching and is a two-time recipient of the Fulton Award of excellence.
He enjoys playing sports with friends, games with his kids, relaxing with his wife and watching MSU athletics.
You can reach Jake at (517) 543-1050 ext 52461 or email jacob.campbell@sparrow.org.

Kim Dickinson
Director of AL!VE Clinical Services
Kim oversees EMPOWER and clinical operations at AL!VE including physician clinics. She has worked with the local hospital for more than 25 years and played a key role in moving rehab services to AL!VE. Kim has an associate's degree in applied sciences from Davenport University, and her clinical background includes manual therapy, certified aquatic therapy, experience with chronic pain management and wound care. Her areas of interest also include general orthopedics and sports injuries.
Kim's hobbies and interests include spending time with her grandkids, traveling, outdoor sports and activities, MSU sports, cooking and reading. 
You can reach Kim at (517) 541-5814 or email kimberly.dickinson@sparrow.org.

Hailey Jungel
Group Exercise Coordinator/Creationaire
Hailey joined the AL!VE team in January of 2019. She currently oversees AL!VE's group exercise programming and instructors. She also aides in AL!VE's marketing efforts and enhancing the elements of experience as a Creationaire. Hailey presently serves as a board member for the Charlotte Chamber of Commerce.
Hailey has her Bachelor of Arts degree in sports and recreation management and a minor in marketing. 
Hailey's hobbies include spending time with friends and family, being active and enjoying the outdoors. She has a strong passion for coaching, playing and spectating athletics.
You can reach Hailey at (517) 541-5800 ext. 52477 or email her at hailey.jungel@sparrow.org.
Amy Wilkes
GROW Manager
Amy has over eight years of experience in childcare. During those eight years she spent the majority of her time as a lead teacher in infant and toddler classrooms. She has overseen many succesful activities and projects in the childcare industry. She has a true passion for working with children of all ages and watching them grow and develop. Amy obtained her Child Development Associates Certificate in childcare from Kellogg Community College.
Amy's hobbies include spending time with her two children and husband - going to sporting events and watching them play. Amy enjoys traveling, crafting, taking Zumba classes and visiting friends and family back in her home state of Wisconsin.
You can reach Amy at (517) 541-5803 or email amy.wilkes@sparrow.org.
Kim Freiburger
AL!VE Events Manager & Women's Health Liason
Kim leads the Guides who greet each AL!VE visitor.  Her team is always available to help navigate the facility, as well as your health and well-being.  She also handles the events that are booked at AL!VE and is responsible for creating and executing an experience-based service for all of our guests.
Kim previously worked as a nurse for five years prior to the opening of AL!VE in 2011. She is a member of the Michigan Nurses Association, serves on the Employee Service Association Committee, the Employee Experience Committee, and the Charlotte Performing Arts Center Friends Board.
Kim relishes sunny days on the beach and baking using new recipes.  She enjoys dining out with family and friends and cherishes time spent with her children.
You can reach Kim at (517) 541-5811 or email her at kimberly.freiburger@sparrow.org.