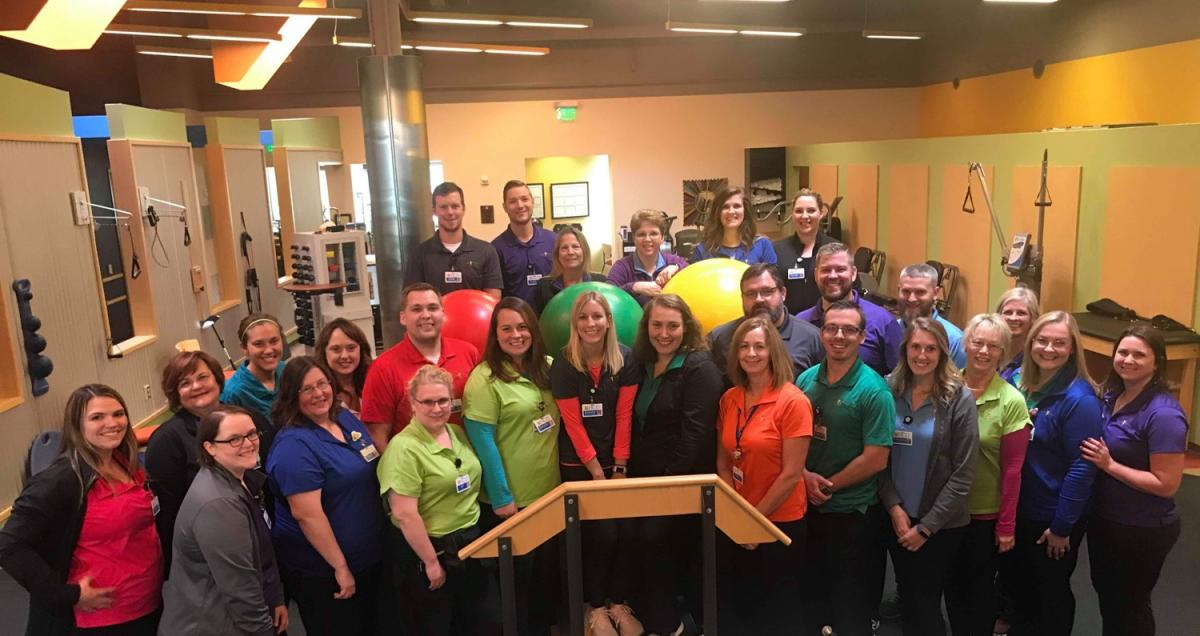 Hayes Green Beach Memorial Hospital rehabilitation services are provided at EMPOWER using state-of-the-art equipment.
Services include:
Functional Movement Screenings
Inpatient and outpatient services
LSVT BIG (physical therapy treatment for Parkinson's disease)
LSVT LOUD (speech therapy treatment for Parkinson's disease)
Physical therapy
Occupational therapy
Speech therapy
Sports medicine
Graston technique
Vision Therapy
The primary focus of our rehabilitation is to help patients return to normal activity while receiving an exceptional experience. Staff help patients restore function, relieve pain and prevent disability. The caring, professional staff work with you and your primary care physician to develop a customized treatment plan to best meet your needs. To learn more about Sparrow Eaton Hospital's rehabilitation services, click here.
EMPOWER therapists work with patients one-on-one. Appointments are scheduled within two to three days of receiving a physician's written or telephone referral. The goal is to get the patient on his or her way to better health as quickly as possible. 
Read a testimonial to learn how an EMPOWER patient CREATES RENEWAL at AL!VE.
Hours
6:30 a.m. to 6:30 p.m., Monday through Thursday
6:30 a.m. to 5:30 p.m., Friday
For more information about HGB Rehabilitation Services at AL!VE call (517) 541-5800 or view the brochure (PDF).