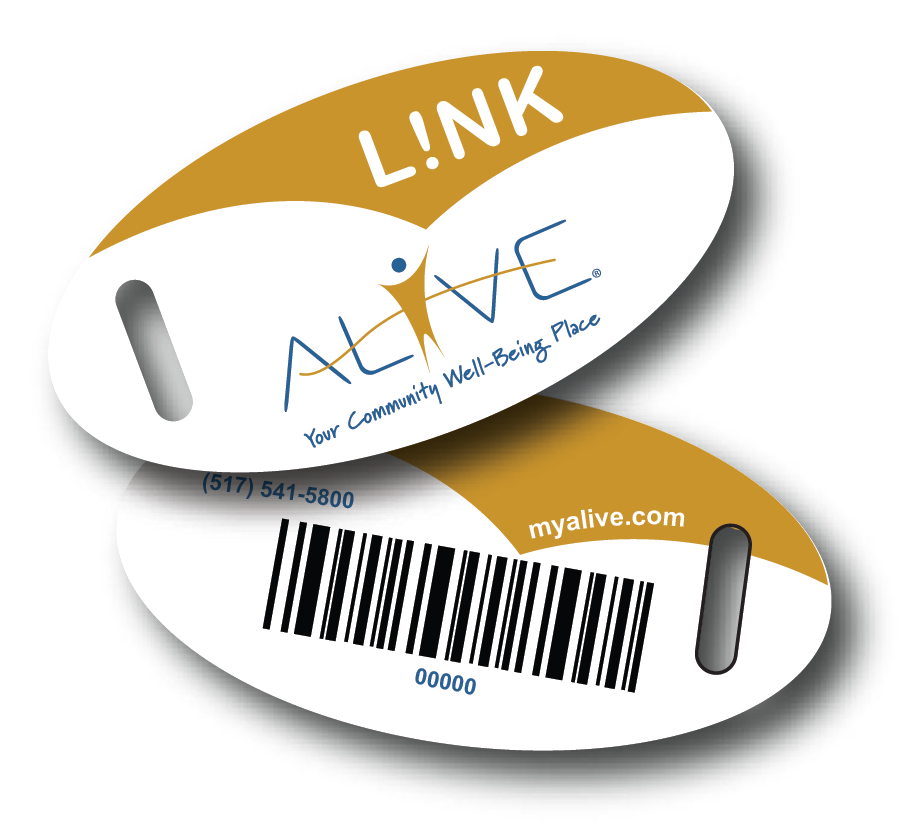 L!NK is your gateway to a customized experience at AL!VE, plus so much more!
There are no membership requirements at AL!VE, and L!NK is FREE! Benefits include:
AL!VE check-in
Customized experiences when receiving spa services
Kindles or recreational equipment available for checkout in MOVE
Email notifications on new programs, classes and special events
Participation in exclusive AL!VE programs
Charge AL!VE purchases and services
Frequency reward program in NOURISH by The Big Salad
$2 off a bucket of range balls at Maple Brook Golf Club
10% off tea or coffee at Evelyn Bay in Charlotte
10% off one monthly purchase at The Hen House in Charlotte
10% off purchases of active footwear at Charlotte Shoe Repair
50% off studio fee at Your Creative Escape
Watch for new benefits to be added monthly! Become a L!NK holder and begin to customize your AL!VE experience today by signing up here.
Call 517-541-5811 with any questions or for additional information.