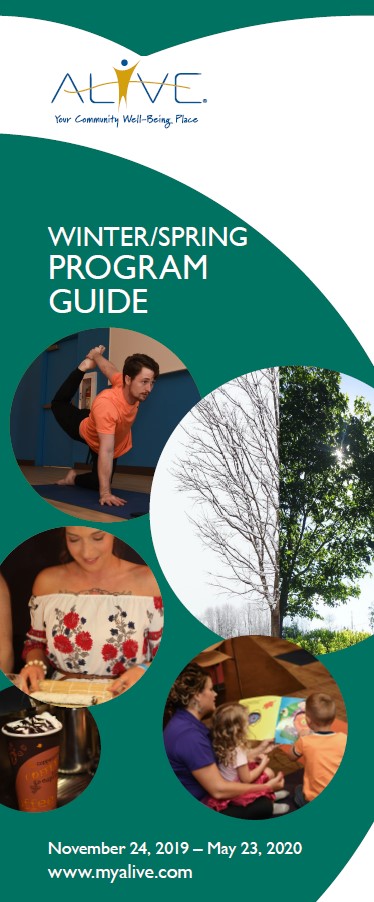 Every quarter AL!VE publishes a new program guide listing scheduled events and programs. You can also click here to download a PDF of the quarterly program guide and print it for your convenience. 
The program guide is organized by six key areas:
DO describes programs that involve action and movement.
BREATHE describes programs that focus on relaxation and living in the moment.
EAT describes programs that involve food and nutrition.
SUPPORT describes group programs that involve discussions on topics of personal interest and need.
THINK describes programs that focus on learning and educational opportunities.
GROW describes educational and activity-based programs designed for kids.
If you have any questions about a scheduled session, please call (517) 541-5800, option 1. 
If you are interested in hosting an event or session at AL!VE, call (517) 541-5811 for more information or to inquire about a date.
Click here for a list of cancelled programs from the current session.